Monarch is happy to announce the recent authorized research plan addressing the effectiveness of team coaching within Australian Boards of Directors for improved Decision Making by  Doctoral Candidate Ms. Jane Porter.
Pressure on boards to operate differently is now unprecedented with boards needing to re-think how they develop to serve stakeholders needs (Heidrick & Struggles, 2021; Kaur, Malik, & Sharma, 2021). It is argued that boards need to develop as social systems and collectives of dynamics (Bourke & Imbesi, 2022; Brennan, 2022; Kaur, Malik, & Sharma, 2021). The call is for boards to improve strategic decision making and to operate as collectives to deliver stakeholder value, ethical behaviour and social impact.
Literature on board development is sparse. Gaps exist in research relating to teams and their effectiveness to boards (Brennan, 2022; Cheng, et al., 2021). Early indications are that boards operating as teams have stronger strategic decision making capability (Bourke & Imbesi, 2022). The opportunity is to provide further insight and understanding of the interplay between board decision making and the board as a team.
The contemplated research will explore the above by examining the intersection between team coaching, board development and strategic decision making. The aim is to discover elements of team coaching that may help boards develop teaming capability and better strategic decision making. The research will attempt to develop a new conceptual model or framework that better identifies the characteristics of team coaching for board development. Finally the research aims to provide recommendations for board development and team coaching with board relevance.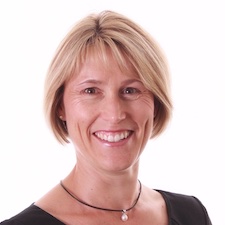 Ms. Jane Porter is a Doctor of Executive Coaching Candidate. She holds a Bachelor of Arts in English with Honours from the University of Leeds, UK. She also holds a Post-Graduate Certificate in Organizational Coaching and Leadership from Charles Sturt University, Australia and an Advanced Certificate in Coaching Supervision from Oxford Brookes University, UK. Professionally, she holds the position of Head of Coaching at the Institute of Executive Coaching and Leadership in Australia. Concurrently, she is the Principal Coach and Business Owner of Jane Porter & Associates. Ms. Porter also holds Certificates in Professional Team Coaching; Principles of Organizational Coaching; and, Professional Coaching Supervision from The Institute of Executive Coaching and Leadership. She has also completed a Diploma of Life Coaching from the Life Coaching Institute of Australia as well as a Diploma in Professional Coaching from the Australian Institute of Professional Counsellors. She is also a Master Certified Coach of the International Coaching Federation.