The Women in Management Institute is happy to announce Doctoral Candidate Ms. Melissa Shipman, and Executive Member of the Institute has recently had her contemplated research within the field of Female Entrepreneurship in Americ authorized by the school. The Women in Mangement Institute looks forward to reading the research as it unfolds. We wish Melissa the very best in the research pursuit.
Women-owned businesses in the United States have increased dramatically in numbers but remain only 19.9% of all businesses as of 2018 (U.S. Census Bureau, 2021). While many external factors play a role, such as lack of financial capital and inadequate support networks, there are personal factors that inhibit a woman from starting a business such as family obligations, lack of confidence and lack of exposure to entrepreneurial experience. Fear of failure is a commonly expressed reason as to why a woman decides against entrepreneurship. Additionally, women entrepreneurs are more likely to have higher levels of agreeableness and neuroticism which can affect their ability to negotiate and manage stress and anxiety (Antoncic, et al., 2015).
In women entrepreneurs, the motivation to pursue entrepreneurship is likely driven by factors of necessity and/or choice (Murray, 2017). However, there are other internal drivers that compel a woman to start her own business. Self-efficacy is the belief in oneself to perform a set of necessary behaviors to produce a desired result (Bandura, 1977). Bandura explains that "The stronger the perceived self-efficacy, the more active the efforts." (p. 164). Self-efficacy is significant in entrepreneurship as it is related to business creation and success (Brandstatter, 2011 and Rauch & Frese, 2007b). The significance of identifying the factors that prevent or promote entrepreneurial behavior can help create the profile of a successful American female entrepreneur, develop effective tools and resources that address the needs of American women entrepreneurs, and potentially increase the number of American women entrepreneurs in the future.
The contemplated research examines the above through a multi-disciplinary focus between virtue epistemology, entrepreneurship theory, personal leadership theory and a gender specific lens. The research will attempt to construct a new development framework that identifies the drivers of success for American women entrepreneurs. Finally, the research aims to provide recommendations on improved and expanded entrepreneurship education and resources for female entrepreneurs in the United States.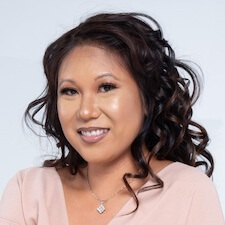 Professor Melissa Shipman holds the position of Professor of Executive Coaching at Monarch Business School Switzerland. She is presently a candidate within the Doctorate of Professional Coaching program at Monarch. She holds a double Master Degree in Health Administration (MHA) and Business Administration (MBA) from Webster University, USA and a Bachelor in Biology from Bowling Green State University, USA. Professor Shipman's academic interests include: leadership development, female entrepreneurship, entrepreneurial learning and development, and leadership coaching.
Professionally, Professor Shipman is a certified life coach and business coach in her own practice, NextLevel Life, LLC in Phoenix, Arizona (USA). Since 2014, she has served women leaders and entrepreneurs in multiple countries by helping them to gain clarity in their vision, simplifying their process and removing self-limiting beliefs. She has worked in corporate leadership development at Fortune 500 and Fortune 50 companies, developing and facilitating leadership programs. Professor Shipman is also an author of three books and professional speaker.