Monarch is happy to announce that Professor Mireille Barsoum will be a panelist for "Women in Entrepreneurship, Innovation, Research" at the Women in Tech Summit on December 19th in Alexandria, which is part 2022 IEEE GCAIoT.
2022 IEEE GCAIoT is a hybrid conference and will be held, between the 18th and the 21st of December 2022, in Bibliotheca Alexandrina, Alexandria, Egypt, along with a parallel virtual version. Under this year's theme "Metaverse Frontiers Beyond Digital Transformation", the 2022 IEEE GCAIoT aims to provide a forum for researchers from both academic and industry fields to share their latest research contributions and exchange knowledge with the common goal of shaping the future of the interaction among Artificial Intelligence (AI), Machine Learning (ML), Internet of Things (IoT), Blockchain, 6G and future technology trends to accelerate digital transformation and sustainable smart cities.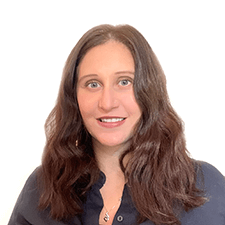 Dr. Miray Barsoum is a Professional PhD Candidate in Strategic Marketing. She holds a Master of Science in Strategic Marketing from the London School of Business & Finance as well as an MBA from the Maastricht School of Management. She is a certified Marketing Analyst from UC Berkeley, USA and holds a Certificate in Marketing Strategy from Cornell University, USA. She also holds a Masters of Pediatric Medicine as well as a Bachelor degree in Medicine and Surgery from the School of Medicine at Cairo University. At present, she holds the position of Marketing & Communications Director at Nile University. She is also the Founder and Instructor at Marketista where she designs and conducts focused crash-courses in Strategic Marketing & Communications to help non-marketers in customer understanding, competitive analysis and value proposition identification. Previous to this, she was the Marketing Manager at AMAN for E-Payments- Raya Holding. She has also been marketing Manager at Raya Social Media. She has also been a business case writer for El-Khazindar Business Research and Case Center (KCC) at the American University in Cairo.